Corruption or incompetence?  Either way, it doesn't look good!
https://www.elnuevodia.com/english/english/nota/anotherfemacontractquestioned-2396651
Another FEMA contract questioned
Democrats question failed $ 156 million agreement for food on the Island
Wednesday, February 7, 2018 – 10:31 AM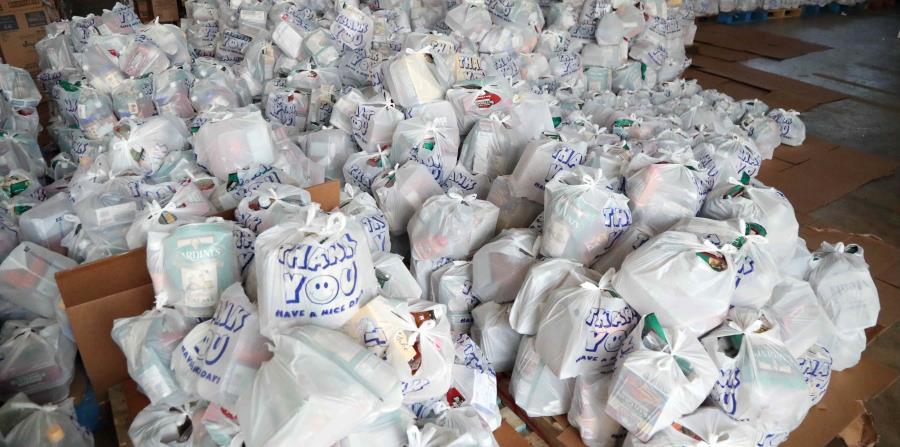 Washington – Congressional Democrats want to know the details of a failed FEMA contract that they consider a scandal: $ 156 million were payed to a company that only had its owner as an employee and with a history of noncompliance with the federal government, to deliver 30 million food packs in Puerto Rico.
By then, it should have supplied up to 18.5 million of the food rations it promised to deliver. Neither did it comply with delivering them with the bags in which they are heated.
"It is difficult to understand how FEMA could believe that this small company had the capacity to fulfill this $ 156 million contract," said Congressman Elijah Cummings (Maryland) and the US Virgin Islands delegate, Stacey Plaskett.
These federal legislators, both Democrats, sent a letter yesterday to the president of the House Committee on Oversight and Government Reform, Republican Trey Gowdy (SouthCarolina), in which they request that he demands under warning of contempt the complete file about the contract with Tribute Contracting, any other proposal presented and all the information about contracts canceled or in breach.
Because of its size and the complexity of the task, there are similarities with the Whitefish scandal. Tribute Contracting not only had only one employee, its owner, but also had no experience in emergency aid projects such as the catastrophe caused in Puerto Rico by Hurricane Maria. In addition, the U.S. Publishing Office had determined that Tribute Contracting company, which did not comply with five previous contracts, should not have new agreements with the federal government until January 2019.
The owner subcontracted two companies. One with 11 employees that is dedicated to wedding banquet services. The other is a nonprofit organization in Texas, which had served during Hurricane Harvey, according to The New York Times.
Democratic lawmakers indicated that the case of Tribute Contracting can explain the reports that even in mid-October were received saying that FEMA did not have enough food to distribute and the complaints of mayors like those in San Juan, Carmen Yulín Cruz , and of Ponce, María 'Mayita' Meléndez, on the slow federal response.
The owner of Tribute Contracting, Tiffany Brown, whose company is based in Atlanta, Georgia, told the advisors to the Democratic lawmakers that FEMA was aware that it would not be able to finance, produce and deliver the required meals in the required period.
"This is the most recent example of how Trump's administration has repeatedly failed the people of Puerto Rico and failed to respond tothis historic disaster," said Puerto Rican Democratic congresswoman Nydia Velázquez (New York).