https://www.elnuevodia.com/negocios/empresas/nota/mallofsanjuanleabrelaspuertasamascomercioslocales-2411157
Mall of San Juan opens the doors to more local businesses
The store complex replaces the chains that have gone with concepts of native entrepreneurs
Monday, April 2, 2018 – 12:00 AM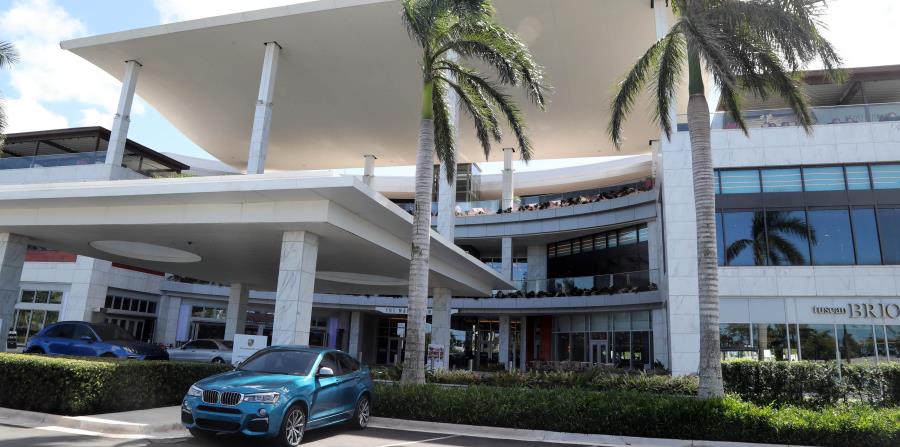 Three years after the opening of The Mall of San Juan , the shopping center continues with closed anchors stores – they are from Hurricane Maria – but is about to open a dozen new stores, mostly owned by businessmen local , which will occupy the spaces of chains that chose to close.
Similarly, there are another dozen stores that are in the process of rebuilding after María and have not yet reopened. They include Anthropologie, Banana Republic, GAP, Guess, H & M, Urban Outfitters, Free People, Tommy Bahama, Hollister, Lululemon Athletica and Melissa Shoes .
Meanwhile, Boronea, D'Amis Boutique, Salt, The Fashion Lounge, Zafiro Clothing, VG Optical, AD Studio and Vin'Us, among others , will open in the coming weeks.
"The expectation is that all open before summer," said Marnie Marquina, director of marketing and sponsors of the "mall", referring to local stores, but offered no details on the date of reopening of the rest of the chains.
One of the new businesses that has already opened is the Books Boutique , owned by Ernesto Santiago and specializing in artistically designed books, especially for children and young people. It's on the first level, near Saks, where Marc Jacobs used to be.
Boronea, specializing in clothing and accessories type "resort" for men , will also be in the first level, in the old local Oil & Vinegar. Its opening is Monday, April 9 and will employ five people. The owner Eliades Luis Moreno explained that the brand is inspired by the Caribbean and its colonial areas.
The brand is for men of 25 to 45 years of middle and upper middle class who like the sport of candles, golf, shirts in thread and handmade hats. "We hire microentrepreneurs from Latin America and Puerto Rico who design our products," Moreno said, adding that he will also have shoes, hats and swimsuits, among others.
D'Amis Boutique is another local store that arrives at the mall next Monday. It will be in the old space of Chico's, near the central atrium. Its owner is Sheily Gracia , who opened her first boutique for ladies 10 years ago in Caguas and in 2012 established the second, but aimed at large sizes.
"For me it's an excellent opportunity for growth, I never thought it would happen to me because this is not any mall," said Gracia.
In Mall of San Juan will focus more on the segment of large sizes (between XL and 3X), although it will also offer regular sizes. The proportion will be 70% large sizes and 30% regular sizes.
Next to D'Amis will be The Fashion Lounge, in the space occupied by Black Market / White House. The store, owned by Carla Viñas, specializes in women's clothing. Meanwhile, near the Teavana store will open the American Cole Haan, dedicated to the sale of footwear for men.
Salt, owned by Natalia Maldonado, will open this month, will be the side of Vans, and is dedicated to the sale of clothing and beach accessories.
In the second level, VG Optical optics will open in the old Soma store. And in the premises of American Cut Bar & Grill will open Vin'Us, a gastronomic and wine concept of the group of restaurateurs Wow.
///
Mall of San Juan le abre las puertas a más comercios locales
El complejo de tiendas sustituye las cadenas que se han ido con conceptos de empresarios nativos
lunes, 2 de abril de 2018 – 12:00 AM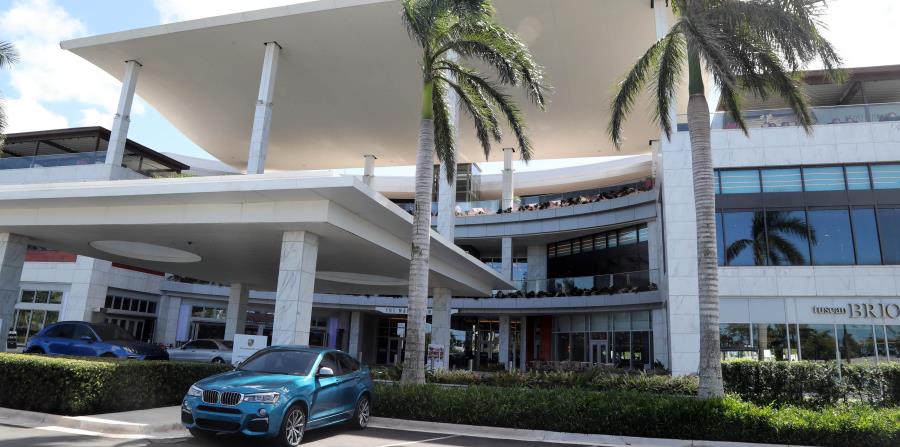 A tres años de la apertura de The Mall of San Juan, el centro comercial continúa con las tiendas anclas cerradas -lo están desde el paso del huracán María–, pero se apresta a abrir una decena de nuevos comercios, en su mayoría propiedad de empresarios locales, que ocuparán los espacios de cadenas que optaron por cerrar.
De igual forma, hay otra docena de tiendas que están en proceso de reconstrucción tras María y aún no han reabierto. Entre ellas figuran Anthropologie, Banana Republic, GAP, Guess, H&M, Urban Outfitters, Free People, Tommy Bahama, Hollister, Lululemon Athletica y Melissa Shoes.
Mientras, en las próximas semanas inauguran Boronea, D'Amis Boutique, Salt, The Fashion Lounge, Zafiro Clothing, VG Optical, AD Studio y Vin'Us, entre otras.
"La expectativa es que todas abran antes de verano", sostuvo Marnie Marquina, directora de Mercadeo y Auspicios del "mall", en referencia a las tiendas locales, pero no ofreció detalles sobre la fecha de reapertura del resto de las cadenas.
Uno de los nuevos comercios que ya abrió es la librería Books Boutique, propiedad de Ernesto Santiago y especializada en libros artísticamente diseñados, sobre todo para niños y jóvenes. Está en el primer nivel, cerca de Saks, donde antes estuvo Marc Jacobs.
Boronea, especializada en ropa y accesorios tipo "resort" para caballeros, estará también en el primer nivel, en el antiguo local de Oil & Vinegar. Su apertura es el lunes, 9 de abril y empleará a cinco personas. El propietario Eliades Luis Moreno explicó que la marca está inspirada en el Caribe y en sus zonas coloniales.
La marca es para el hombre de 25 a 45 años de clase media y media alta que gusta del deporte de velas, el golf, las camisas en hilo y los sombreros hechos a mano. "Contratamos microempresarios de América Latina y Puerto Rico que nos diseñan los productos", dijo Moreno e indicó que tendrá también calzado, sombreros y trajes de baño, entre otros.
D'Amis Boutique es otra tienda local que llega al "mall" el lunes próximo. Estará en el antiguo espacio de Chico's, cerca del atrio central. Su dueña es Sheily Gracia, quien abrió su primera boutique para damas hace 10 años en Caguas y en el 2012 estableció la segunda, pero dirigida a tallas grandes.
"Para mí es una oportunidad excelente de crecimiento, jamás pensé que me iba a suceder porque este no es un mall cualquiera", expresó Gracia.
En Mall of San Juan se enfocará más en el segmento de tallas grandes (entre XL y 3X), aunque ofrecerá también tallas regulares. La proporción será 70% tallas grandes y 30% tallas regulares.
Al lado de D'Amis estará The Fashion Lounge, en el espacio que ocupaba Black Market/White House. La tienda, propiedad de Carla Viñas, se especializa en ropa para mujeres. Mientras, cerca en el local de Teavana abrirá la estadounidense Cole Haan, dedicada a la venta de calzado para hombres.
Salt, propiedad de Natalia Maldonado, abrirá este mes, estará la lado de Vans, y se dedica a la venta de ropa y accesorios playeros.
En el segundo nivel abrirá la óptica VG Optical en el antiguo local de Soma. Y en el local de American Cut Bar & Grill abrirá Vin'Us, un concepto gastronómico y de vinos del grupo de restaurateurs Wow.