https://www.cbsnews.com/news/top-fbi-official-says-theres-a-crisis-of-violence-in-puerto-rico
Top FBI official says there's a "crisis of violence" in Puerto Rico
In an interview with local radio station NotiUno630 Wednesday morning,

Special Agent in Charge Douglas Leff said no other agency field office in the country is facing what his San Juan office is facing in terms of crime. 

"It is justified to say in my opinion that it is crisis of violence," Leff said in Spanish. He added that his office's work in the past years has largely focused on curtailing corruption and money laundering, but that violence is now the "No. 1" priority.In addition to ongoing recovery efforts from the devastation caused by hurricanes Maria and Irma, and a struggling economy, Puerto Rico is experiencing a wave of violence and crime primarily linked to gang activity and drug trafficking. Local authorities have struggled to curb the mounting insecurity.On Wednesday, the island's Resident Commissioner and non-voting member of Congress Jenniffer González asked the Homeland Security and Justice departments to increase their "law enforcement capabilities and personnel" in Puerto Rico

to address a "sense of impunity and lawfulness" among the approximately 3.2 million U.S. citizens in the territory.

She cited "high levels of absenteeism" among the island's police force and FBI statistics that show Puerto Rico has one of the highest crime rates in the U.S. According to FBI figures, the murder rate on the island in 2017 was about 20 homicides per 100,000 inhabitants. 

In recent weeks, two high-profile murders were caught on camera in broad daylight in recent weeks, prompting calls for Puerto Rico Gov. Ricardo Roselló to increase police presence in municipalities.

After meeting with a group of police chiefs and mayors from across Puerto Rico on Tuesday, Roselló detailed his administration's efforts to curb Puerto Rico's intensifying crime and illicit drug trade.

He said his office is coordinating with different municipalities to launch a crackdown on violent crime, drug smuggling and human trafficking. The campaign involves requests for more federal resources, increased intelligence sharing with the Department of Justice, the establishment of a new police academy, investment in police stations, additional law enforcement officers on the streets, inter-agency cooperation, off-duty shifts for police officers and community policing by citizens, Roselló said.

"We are all united to combat crime," he said, adding later, "We know there's anxiety among people."

Rosselló said deploying the National Guard to address the situation is an "option" but is not currently warranted. In 2017, he said he would look into deploying National Guard units if necessary.

In the coming days, Leff said he expects to hear news from Washington about his personnel and resources request, which he believes is desperately needed in Puerto Rico to support local law enforcement officers. The FBI official praised the island's police departments for their efforts to reduce the violence, despite a decrease in the number of officers stationed on the streets.

///
Puerto Rico facing crisis of violence, law enforcement says
https://www.youtube.com/watch?v=8peXfUnPe1Q
CBS This Morning 1-11-19
"Puerto Rico is still dealing with the devastating effects of Hurricane Maria nearly 16 months after the deadly Category 4 slammed ashore. In 2017, Puerto Rico had 710 homicides, more per capita than any U.S. state. Last year the number dropped to 641. But so far this year, 22 people have been murdered on the island. David Begnaud reports from Dorado."
//////
https://www.cbsnews.com/news/puerto-rico-police-unions-call-for-ouster-of-public-safety-secretary
Puerto Rico police unions call for ouster of public safety secretary
"If the governor does not take the decision that the people want, he will be completely responsible for the misfortunes, killings and bloodshed in our island," police union representative Sgt. Gregorio Matías told CBS News.Matías and other Puerto Rican law enforcement union leaders traveled to the Capitol in San Juan on Wednesday to call for Pesquera's ouster. Matías called Pesquera an incompetent leader and accused him of demoralizing Puerto Rico's law enforcement agencies during an already trying time.The Puerto Rico Department of Public Safety oversees the island's police departments, firefighters, forensics institute, medical corps, and emergency and disaster management units, as well as the local investigations bureau. Its secretary serves at the discretion of the governor.A spokesperson for the governor's office didn't respond to CBS News' requests for comment, and Pesquera canceled an interview with CBS News that was scheduled for Wednesday.

Over the past weeks, mounting crime and gang violence — including murders captured on camera in broad daylight — have beset Puerto Rico, which is still recovering from the devastation of two powerful hurricanes and reeling from years of economic instability.

Douglas Leff, the top FBI official in Puerto Rico, told CBS News the island is facing a "crisis of violence" fueled by drug trafficking and gang turf wars.

One San Juan resident said he has noticed a change when it comes to crime.

"The pillos have no shame anymore," said José Pacheco, a car technician, referring to delinquents by a term used locally. "They know there aren't many police officers around now. They no longer wait until it's dark to kill someone."

Some residents have leveled heavy criticism against Gov. Rosselló's administration, saying it has not deployed enough police officers on the streets.

Matías, who is still an active-duty officer, said the Puerto Rican police force has been decimated in the last couple of months as many officers have left to the mainland with their families to look for work with better pay and benefits.

"Because no one listens to their concerns, officers are resigning. Approximately 1,200 officers left the force last year and are now working in the (mainland) U.S.," Matías said. "There is no future for a police officer in Puerto Rico. They have no medical or retirement benefits."

The island's Resident Commissioner and non-voting member of Congress Jenniffer González asked the Homeland Security and Justice departments on Wednesday to increase their "law enforcement capabilities and personnel" in Puerto Rico to address a "sense of impunity and lawfulness" among the approximately 3.2 million U.S. citizens in the territory.

"Safety should be the first priority," González told CBS News. "I mean, if you can't feel safe in your house, if you can't feel safe to go to work, I mean that puts a heavy burden on the economy of the island. That puts a heavy burden on the quality of life of all Puerto Ricans."

David Begnaud contributed to this report. 

///

https://www.elnuevodia.com/english/english/nota/itisurgenttoreachnewapproachestowardsasafesociety-2469791
It is urgent to reach new approaches towards a safe society
The Governor's decision to call a summit to address citizen insecurity in Puerto Rico should be considered as a step to implement strategies that include both quick response to crime and healthy approaches to tackle the problem at its source
Wednesday, January 9, 2019 – 9:13 AM
The Governor's decision to call a summit to address citizen insecurity in Puerto Rico should be considered as a step to implement strategies that include both quick response to crime and healthy approaches to tackle the problem at its source.
The first week of 2019 shows at high murder rate -with 18 people killed in shootings, some of them in broad daylight in public spaces- that calls for the Police to urgently take practical initiatives.
However, working for Puerto Rico to be a safe island requires enforcing projects that will integrate social components such as housing, health care, education and work as drivers of change to build safe communities in the long term.
This is not the first time that La Fortaleza calls for these summits to decide on strategies against crime. We hope that this time the call becomes the space to articulate a good offensive strategy against groups that take lives and tranquility, as happened in a shopping center in Dorado, while hundreds of citizens were shopping on Epiphany Eve. There, gunmen shot down to man in front of a store. The tourist area of ​​Isla Verde was the scene of a new lethal shooting in broad daylight; and there was a similar event in front of a centrally located store in Puerto Nuevo. Some of these attacks were recorded by citizens, who posted the images on social media, what shows not only how frequent these events happen but also some kind of resignation. In 2018, the Police reported 639 murders. This month, the shocking frequency of these crimes has that of the previous months.
The meeting held yesterday by the Governor with several members of safety agencies and major shows how important agency collaboration to stop the crime wave -which extends to US law and order agencies- is for him. The Governor also stresses the need for additional federal allocations.
However, it is necessary that clear and efficient guides come through the chain of command from La Fortaleza and the Police. Good leadership inspires confidence and determination in the ranks, and then to citizens
At the same time, although Police salaries should be better, this does not justify non-compliance with tasks, particularly those of law and order, which protect lives. That is why it is imperative that Police officers, as well as members of other agencies of the Puerto Rico Department of Public Safety, provide their ethical commitment and professional expertise before a society that faces serious challenges.
However, healthy approach strategies that will eradicate the causes of crime and violence must join this effort, saving the island from its horrible consequences. A punitive emphasis should not be the only action, since it has already proved its failure. In addition to limit investment in preventive efforts, the hand has not prevented the recurrence of the crime, neither has it been provided for assistance to victims and witnesses of crimes.
Specialists from different disciplines, third sector organizations and health professionals rightly define citizens' insecurity as one of public health that threatens life in democracy.
The response to Puerto Rico's serious citizen insecurity problem must be an interdisciplinary and multi-sectoral approach, with concrete and measurable actions. They should cope with inequality, intrafamily violence that affects thousands of women, children and the elderly. This requires protecting human rights and promoting an environment of equity and of better quality of life. It is time to implement plans that include a comprehensive perspective that leads to the reconstruction of a society of peace.
///
https://www.elvocero.com/ley-y-orden/hay-crisis-de-seguridad-seg-n-el-jefe-del-fbi/article_2e44b3b4-1480-11e9-9ace-df6c1bc4cc44.html
FBI requests reinforcements for the Island
Given the streak of murders and violent crimes reported so far this year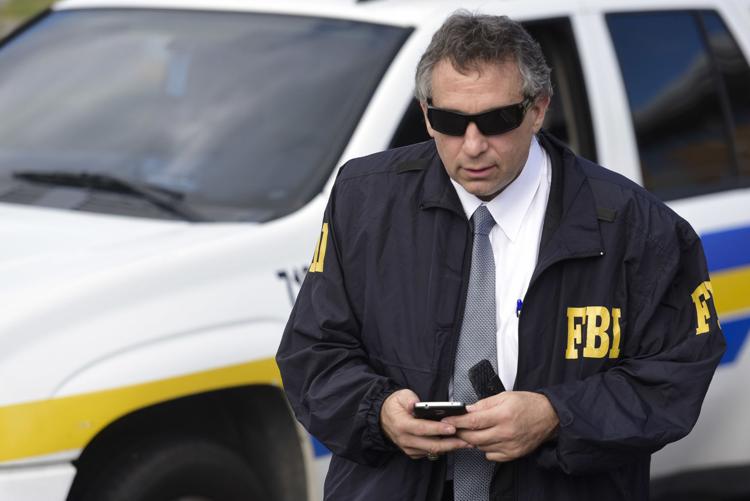 The director of the Federal Bureau of Investigation (FBI) in the Island, Douglas Leff, requested the central offices of that agency in Washington additional resources to join them to the state and municipal authorities after the streak of murders and other violent crimes recorded in the first days of 2019.
The official urged the public to cooperate with the efforts of law enforcement agencies by providing information that leads to the identification and arrest of those individuals who commit criminal acts.
"The FBI will continue to work and provide assistance to law enforcement agencies in Puerto Rico to identify and bring to justice those who commit crimes of violence against citizens," the official said in written statements.
Meanwhile, federal prosecutor Jaqueline Novas said that the office continues to cooperate with state authorities to address this problem.
"We are in constant collaboration with the State Department of Justice and the state law and order agencies to clarify the murders with which we began the year, to outline strategies to ensure our safety on our streets," Novas said.
Anticipated that the head of the Federal Prosecutor, Rosa Emilia Rodriguez will attend tomorrow along with the supervisors of the divisions of violent crimes, among others, to a meeting called by Governor Ricardo Rosselló in La Fortaleza.
So far this year there have been multiple murders, including the intense shooting that occurred on Sunday and culminated in the murder of a subject in broad daylight on the marginal street of Baldorioty de Castro Avenue, on Isla Verde. The event was recorded and went viral on social networks. The Federal Bureau of Alcohol, Tobacco, Firearms and Explosives (ATF, for its acronym in English) collaborates with the Police to clarify this crime.
Meanwhile, on Monday, two brothers were shot on De Diego Avenue in Puerto Nuevo, as they were leaving a business store. One of them, Richard Báez Vázquez, died and Omar Báez Vázquez, a resident of the state of Florida, was injured. This incident was also recorded and posted on social networks.