https://www.elnuevodia.com/noticias/seguridad/nota/sereportanmultiplesrobosencaguasguraboycarolina-2533078
Multiple robberies are reported in Caguas, Gurabo and Carolina
The thugs loaded with hundreds of dollars in cash and even a drone
Wednesday, December 4, 2019 – 7:37 AM
By ELNUEVODIA.COM
The Criminal Investigation Corps (CIC) of the Police is in charge of the investigation. (GFR Medium)
A complaint before the Police alleges that an unmanned aerial vehicle, known as a "drone", was stolen from a shopping center in Caguas.
According to the police report, the complaint states that the owner of the electronic device had left him inside his vehicle in the parking lot of Plaza Centro Mall in Caguas.
He claims that when he returned to his white Ford Transit vehicle, he noticed that someone had entered it and stole the drone, as well as several tools.
The stolen property was valued at $ 2,400.
On the other hand, in a separate case, the Police recorded an assault and assault on a citizen, about 1:21 p.m. in Gurabo.
The handicapped told police that when he got out of his vehicle, on 52 West Street of the mentioned municipality, he was approached by an individual who was described as having a white complexion, wearing dark sunglasses and wearing a black coat with white stripes , long black pants and black sports shoes.
He added that the subject "told him 'Estate Quieto' by inserting his left hand into his pants pocket."
The individual alleges that he appropriated a brown wallet-type wallet that contained documents and $ 400 in cash.
"Then, the individual assaulted with the fists, the victim in the area of ​​the face and different parts of the body," says the police report.
The assailant left the place in a red Mazda Protege vehicle, with the peculiarity of the demerged paint.
Meanwhile, at about 12:33 p.m. Yesterday, a woman was assaulted at the Plaza Carolina Shopping Center.
She informed the authorities that while walking near the multi-storey parking lot "she was surprised by two individuals who hit her on the head and falls to the ground."
At that time, the individuals stole his backpack, which had $40 inside, documents, debit and credit cards, and his cell phone.
Paramedics subsequently took her to the University of Puerto Rico hospital in Carolina.
///
Se reportan múltiples robos en Caguas, Gurabo y Carolina
Los maleantes cargaron con cientos de dólares en efectivo y hasta un dron
miércoles, 4 de diciembre de 2019 – 7:37 AM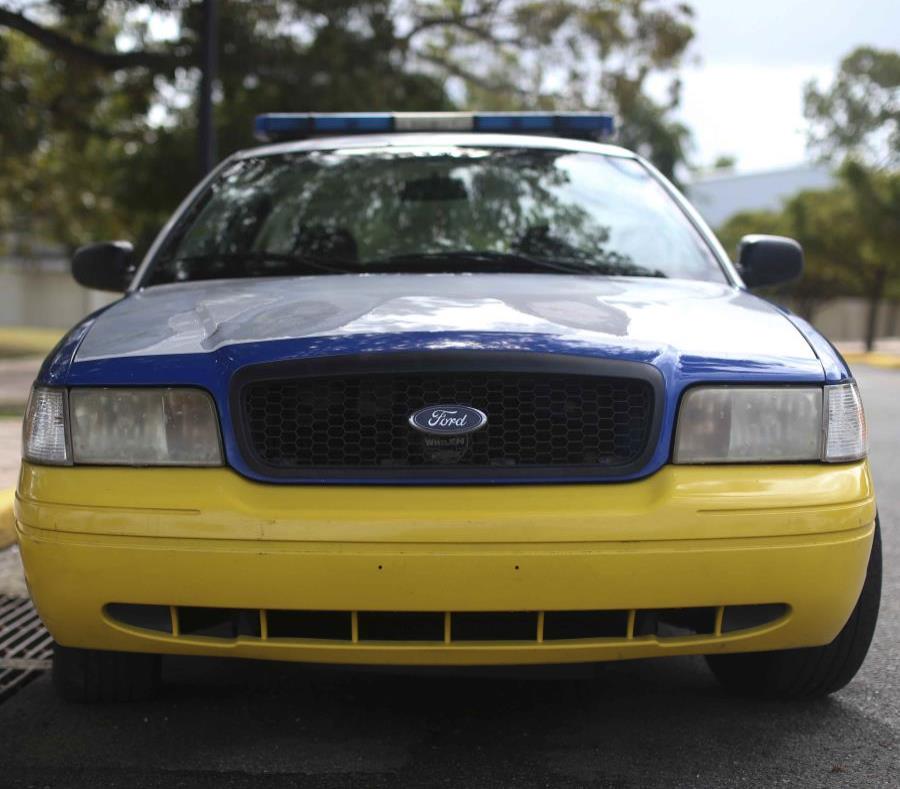 Una querella ante la Policía alega que un vehículo aéreo sin tripulación, conocido como un "dron", fue robado en un centro comercial de Caguas.
Según el informe de la Policía, la denuncia plantea que el dueño del aparato electrónico lo había dejado dentro de su vehículo en el estacionamiento de Plaza Centro Mall en Caguas.
Alega que cuando regresó a su vehículo Ford Transit, color blanca, se percató que alguien había ingresado al mismo y se robó el dron, así como de varias herramientas.
La propiedad hurtada fue valorada en $2,400.
Por otro lado, en un caso separado, la Policía registró un asalto y agresión a un ciudadano, eso de la 1:21 de la tarde, en Gurabo.
El perjudicado indicó a la Policía que cuando se bajó de su vehículo, en la calle 52 Oeste del mencionado municipio, se le acercó un individuo el cual fue descrito de tez blanca, utilizaba gafas de sol color obscura y vestía abrigo color negro con rayas blancas, pantalón largo color negro y calzado deportivo color negro.
Agregó que el sujeto "le manifestó 'Estate Quieto' introduciendo su mano izquierda en el bolsillo del pantalón".
Alega el individuo se apropió de una cartera tipo billetera color marrón que en su interior contenía documentos y $400 en efectivo.
"Acto seguido, el individuo agredió con los puños, al víctima en el área del rostro y diferentes parte del cuerpo", indica el informe policiaco.
El asaltante se marchó del lugar en un vehículo Mazda Protege color rojo, con la particularidad de la pintura desmerecida.
Mientras, a eso de las 12:33 p.m. de ayer, una mujer fue asaltada en el Centro Comercial Plaza Carolina.
Informó a las autoridades que mientras caminaba cerca del estacionamiento multipisos "fue sorprendida por dos individuos quienes la golpean en la cabeza y cae al suelo".
En ese momento, los individuos le robaron su cartera tipo mochila, que tenía en el interior $40, documentos, tarjetas de débito y crédito, y su teléfono celular.
Paramédicos la llevaron posteriormente al hospital de la Universidad de Puerto Rico en Carolina.