https://www.elnuevodia.com/noticias/seguridad/nota/maleantesrobanlapidasdebronceencaguas-2533511
Maleantes steal bronze tombstones in Caguas
Losses were valued at $ 12,250
Friday, December 6, 2019 – 6:46 AM
By ELNUEVODIA.COM
The tombstones were stolen at night. (GFR Medium)
The criminal incident does not forgive even the deceased.
Authorities investigate the theft of bronze tombstones in the Garden of Eden cemetery, located on the PR-1 road in Cidra.
According to the police report, the complainant alleged that someone gained unauthorized access to the cemetery grounds. The facts were reported yesterday, at about 8:11 p.m.
According to the complaint, the intruder or robbers stole seven tombstones built in bronze, sized 16 inches by 16 inches.
Losses for stolen property was valued at $ 12,250.
Agents assigned to the Property Division of the Criminal Investigation Corps of the Caguas area took over the investigation.
///
Maleantes roban lápidas de bronce en Caguas
Las pérdidas fueron valoradas en $12,250
viernes, 6 de diciembre de 2019 – 6:46 AM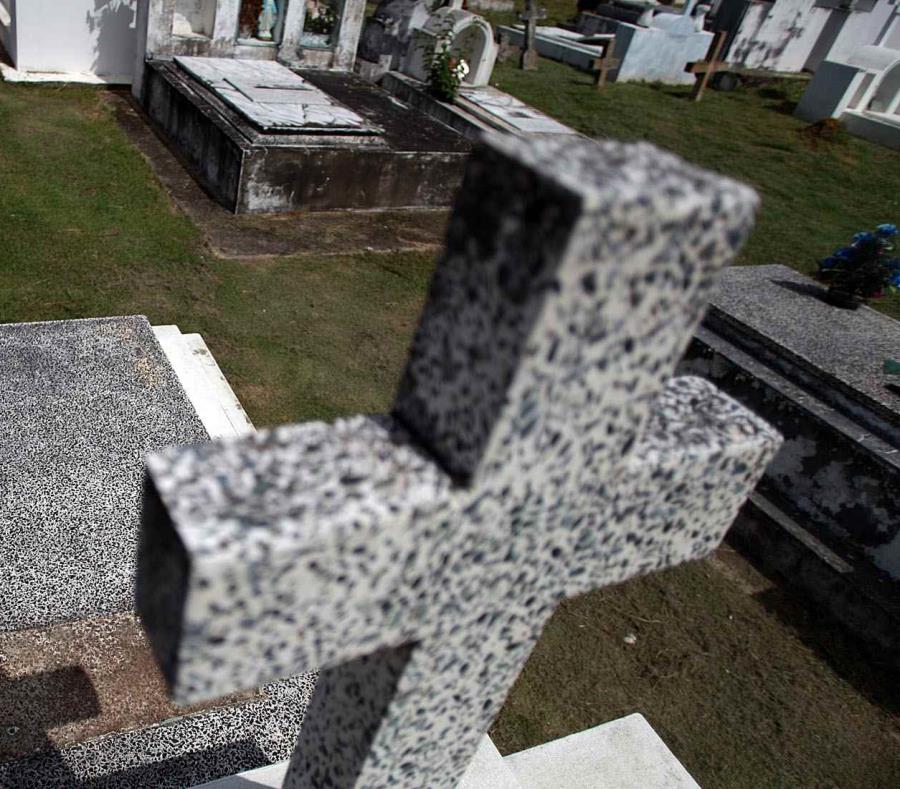 La incidencia criminal no perdona ni si quiera a los fallecidos.
Las autoridades investigan el hurto de lápidas de bronce en el cementerio Jardín del Edén, ubicado en la carretera PR-1 en Cidra.
De acuerdo con el informe policiaco, el querellante alegó que alguien logró acceso sin autorización a los predios del cementerio. Los hechos se reportaron ayer, a eso de las 8:11 p.m.
De acuerdo con la querella, el o los intrusos robaron siete lápidas construidas en bronce, con tamaño de 16 pulgadas por 16 pulgadas.
Las pérdidas por la propiedad hurtada fue valorada en $12,250.
Agentes adscritos a la División de Propiedad del Cuerpo de Investigación Criminal del área de Caguas se hicieron cargo de la investigación.