How are they being stolen?  Towed away, hot-wired, or people left their keys in the car?
https://www.elnuevodia.com/noticias/seguridad/nota/serobanseiscarrosensanjuanenmenosde24horas-2533077
Six cars are stolen in San Juan in less than 24 hours
The Division of Stolen Vehicles will assume the investigation of each case
Wednesday, December 4, 2019 – 8:24 AM
By ELNUEVODIA.COM
The first complaint of vehicle theft was reported in the early hours of yesterday. (GFR Medium)
Police reported today, Wednesday, six complaints of theft of registered cars in less than the past 24 hours in the San Juan area.
Through a press release, the Uniformed explained that the first incident occurred at 12:26 a.m. yesterday, near building # 50 of the residential Nemesio Canales.
According to the injured party, when he was about to find his car after a week of parking, he did not find it. The car was described as a white Chevrolet Cavalier of the year 2000 with the DQR-714 tablet.
A second theft was reported at 9:06 on Tuesday morning, in Rafael Lamar street of the Roosevelt extension, in Hato Rey. There they stole an orange Hyundai Tucson bus of the year 2018 with the IYC-836 board.
An hour later, at around 10:00 in the morning, another car theft was recorded in the street Soldier Ulises Arrogoitia.
The injured party alleges that when she was about to take her daughter to school, she noticed that someone stole her gray Hyundai Tucson bus from 2018, with the JBS-365 tablet.
Then, at 4:10 p.m., another incident was recorded in the parking lot of the Martínez Nadal Urban Train station. There someone stole a gray Kia Sportage of the year 2019 with the board JEI-083.
The fifth incident occurred in the Las Camelias condominium, at about 5:08 p.m., when they stole a white Mitsubishi Mirage of 2017 with the IXL-234 board.
The last of this car theft streak was reported at 11:23 p.m. at Wilson County Ave., where someone took a white Hyundai Accent of the year 2019 with the JGZ-018 board.
The cases were referred to the Division of Hurted Vehicles of San Juan, who will later take charge of the investigations.
///
Se roban seis carros en San Juan en menos de 24 horas
La División de Vehículos Hurtados asumirá la investigación de cada uno de los casos
miércoles, 4 de diciembre de 2019 – 8:24 AM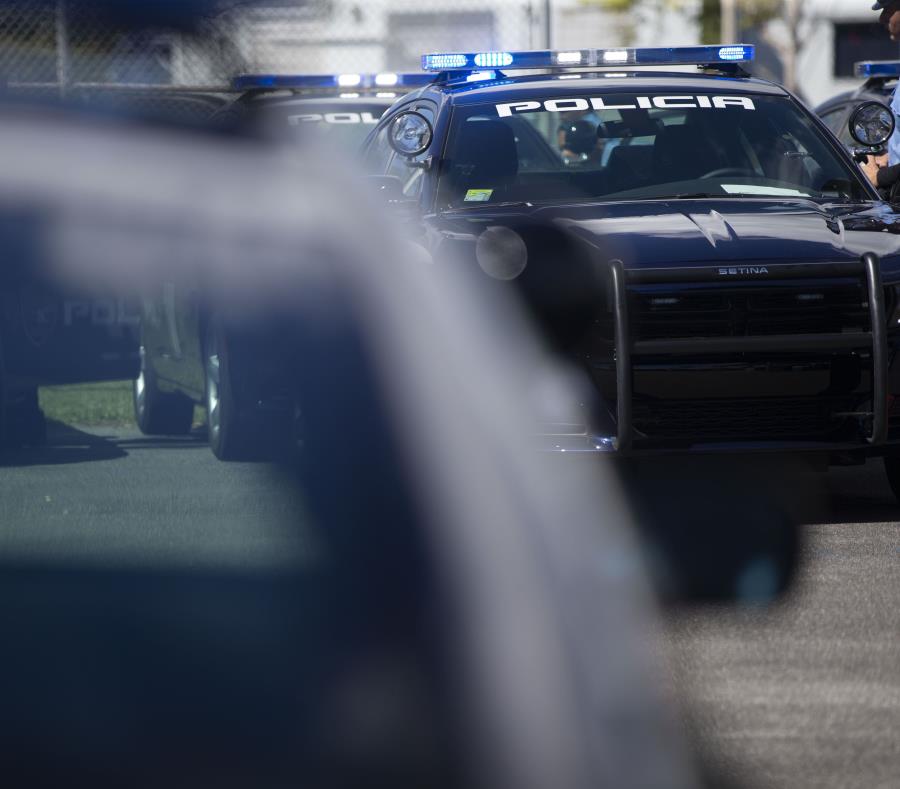 La Policía reportó hoy, miércoles, seis querellas por robo de autos registradas en menos de las pasadas 24 horas en el área de San Juan.
A través de un comunicado de prensa, la Uniformada detalló que el primer incidente ocurrió a las 12:26 de la madrugada ayer, cerca del edificio #50 del residencial Nemesio Canales.
Según el perjudicado, cuando se disponía a buscar su auto luego de una semana de estacionado, no lo encontró. El auto fue descrito como un Chevrolet Cavalier color blanco del año 2000 con la tablilla DQR-714.
Un segundo hurto se reportó a las 9:06 de la mañana del martes, en la calle Rafael Lamar de la extensión Roosevelt, en Hato Rey. Allí hurtaron una guagua Hyundai Tucson color anaranjada del año 2018 con la tablilla IYC-836.
Una hora más tarde, a eso de las 10:00 de la mañana, se registró otro robo de auto en la calle Soldado Ulises Arrogoitia.
La perjudicada alega que cuando se disponía en llevar a su hija a la escuela se percató que alguien le hurtó su guagua Hyundai Tucson color gris del año 2018, con la tablilla JBS-365.
Luego, a las 4:10 de la tarde, se registró otro incidente en el estacionamiento de la estación Martínez Nadal del Tren Urbano. Allí alguien robó un Kia Sportage color gris del año 2019 con la tablilla JEI-083.
El quinto incidente ocurrió en el condominio Las Camelias, a eso de las 5:08 de la tarde, cuando hurtaron un Mitsubishi Mirage color blanco del año 2017 con la tablilla IXL-234.
El último de esta racha de robos de autos fue reportado a las 11:23 de la noche en la avenida Wilson de Condado, donde alguien se llevó un Hyundai Accent color blanco del año 2019 con la tablilla JGZ-018.
Los casos fueron referidos a la División de Vehículos Hurtados de San Juan, quienes posteriormente asumirán cargo de las investigaciones.