https://www.elnuevodia.com/english/english/nota/grandreopeninginpuertorico-2570549
"Grand reopening" in Puerto Rico
The governor announced that starting Tuesday, shopping malls, restaurants, and churches, among others, will be allowed to open
Friday, May 22, 2020 – 1:39 PM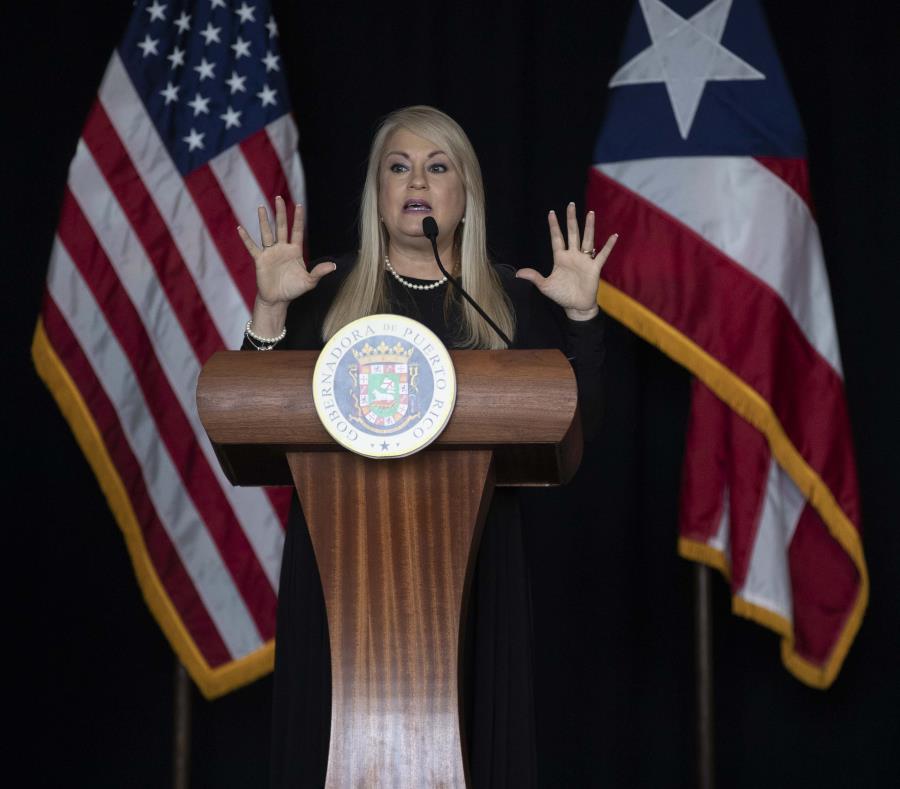 Governor Wanda Vázquez Garced announced yesterday that she will extend until June 15 the current curfew seeking to contain the spread of COVID-19 and she will lift most of the forced closures in the island´s commercial, recreational and religious activities.
Private sector leaders and her economic team were with the governor when she made the announcement. When asked why medical advisors were not there, Vázquez Garced said that Health Secretary Lorenzo González Feliciano had an emergency, however, he was present during a meeting before the event, according to a tweet published by the governor that was later erased.
Also, the nearly 20 members of the governor's Medical Task Force on COVID-19 were excused.
The governor acknowledged that the Medical Task Force had "reservations" with the reopening of shopping malls, but assured that consensus was reached.
"Yes. There were reservations about shopping malls. The measures were explained in terms of space, the number of people when they open, ensuring social distancing… We didn't make any decision without reaching consensus," the governor said during the press conference to announce the first "grand reopening" of commercial activities starting next Tuesday.
Vázquez Garced explained that she based her decision on the decline of daily positive cases diagnosed with molecular or PCR tests. Using a graph the governor showed a reduction in infections since late March and early April. That is, for more than a month and a half.
"We have seen, within the last few weeks, a reduction in infections. That is evident," said Vázquez Garced.
She could not say how many diagnostic tests are currently being performed or if the drop in diagnostic tests is due to a decrease in the number of tests being done. She admitted that most of the positive cases of COVID-19 registered are detected through serological tests that measure antibodies. These tests do not give information about possible infected people nor do they detect the disease in its early stages.
Internationally, opening businesses is recommended as long as jurisdictions have enough diagnostic tests, good contact tracing systems for those exposed to the coronavirus, and a sustained reduction in contagion.
The governor assured that they are making progress in tracing people exposed to COVID-19 in a joint effort with municipalities and private entities.
The governor explained that this new executive order will come into effect Tuesday, May 26. The use of masks, not only during visits to businesses but at all times when out of home is among the recommendations included in the order. The reopening will be limited, in most cases, to Monday through Saturday, between 9:00 am and 5:00 pm. Each business must submit to the Department of Labor and Human Resources a "self-certification" of compliance with the COVID-19 prevention guidelines before proceeding with a reopening."
Vázquez acknowledged that the government cannot monitor each of the provisions that will be required in the new executive order that will go into effect Tuesday. She indicated that they will count on oversight by the companies' employees and on citizens' responsibility regarding the danger that this new strain of the coronavirus represents for the island.
She said that employers must be aware that many working parents will have difficulty securing care for their children, so the government's main advice is that whenever possible, online work should continue.
The governor said that if contagion increases, these changes that make economic activity more flexible can be reversed. The expectation, however, is that they will remain low and that by mid-June commercial activity will continue to increase and the curfew – 7 pm to 5 am- could be limited.
Shopping malls
The governor indicated that starting May 26, shopping malls will be able to begin the process of training and preparing personnel for reopening as of June 8, Monday through Friday, between 9:00 a.m and 5:00 p.m.
This reopening process must be organized so that in a shopping center with open-air aisles people do not exceed more than 50 percent of the capacity established under the current building code. Indoor shopping malls may not exceed one person per 100 square feet.
The governor said that some centers are establishing a system to organize the flow of people in the aisles so that they can keep as much distance as possible.
Theaters, playgrounds, and valet parking services are excluded from this reopening plan and will remain closed. Similarly, in clothing stores, people will not be able to try on clothes.
Adolfo González, of the Shopping Center Association, indicated that concern about contagion in shopping malls is high and that they are working to strike a good balance between risks and economic development.
Churches
Another activity that increases the risks of contagion is the crowding in places such as cinemas, concerts, and worship places. Temples will reopen with the new executive order. The governor indicated there is a particular exception being this sector because they are covered by the constitutional protection of religious freedom. However, they recommend some guidelines which mainly include limited services and distance, among others.
"In the case of churches, the consideration is different because they have a constitutional right to assemble," the governor said.
Funeral Services
On the other hand, funerals sometimes being held virtually in the face of government restrictions, may be held, but on a limited basis, with a maximum of 10 people at a time. The recommendation is also to hold them a few hours before the burial or cremation.
Restaurants
Restaurants may also receive customers, but the occupancy rate must not exceed 25 percent. In other words, they will be able to serve only a quarter of the capacity they had in March when the government imposed forced closures to fight the spread of SARS-CoV-2. Home delivery hours, including supermarkets, will be extended until midnight.
The president of the Restaurant Association, Ramon Leal, indicated that they proposed this percentage of occupancy rate to "start the wheel" of the reopening in this sector. He said the reopening will allow customers to gain confidence in this type of business. He acknowledged that restaurants would have problems with the constant use of masks, but said that distancing measures are recommended to mitigate this risk.
Restaurants are one of the riskiest activities for the spread of COVID-19.
According to Leal, 23 percent of restaurants do not intend to reopen at this stage of the process.
Barbershops and beauty salons
Barbershops and beauty salons, on the other hand, can start serving customers by appointment, avoiding crowding in waiting rooms. It is also required that, as a prevention measure, there is constant hand washing and that if businesses serve more than one person at a time, there is sufficient physical distance to prevent the spread of the disease.
Other re-openings by appointment
Dealers, pet grooming businesses, and travel agencies will be able to operate by appointment, and people within these businesses may not exceed 50 percent of the capacity of the buildings, as will also be the case in shopping malls.
Education Services
Face-to-face classes will not be allowed yet. However, buildings may be used for virtual classes or camps during the summer. Similarly, parents may go to schools to look for materials that students have left in lockers at the time of the initial March closure.
In the case of universities, labs may be reopened to complete programs.
Near-total reopening
In the case of car washes, laundries, and open-air shooting ranges, they may open without major restrictions except for the capacity of occupants reduced by half. In armories, access to the general public is allowed, but without exceeding 50 percent of occupancy rate.
Entertainment
Performance facilities can be used for plays or presentations to be broadcasted on the Internet or television. No audience will be allowed at this time. Cinemas remain without a reopening date.
Government Work
The governor indicated that as of June 1, employees from the areas of human resources, finance, budget, and purchases must return to work. This measure partly seeks to activate many pending payments that were stopped because of the pandemic. If any employee in these areas is unable to work, either on-site or remotely for justifiable reasons, he or she must begin to use some of the applicable leaves. There was no information on when public servants from other areas of the government would take up their duties.
Car tags and cosmetic surgeries
The governor said the medical services now allowed will include cosmetic surgeries.
On the other hand, Driver Services Centers will not reopen right now. Vázquez said, however, that they are working on an expanded appointment system so that people can make their appointments when they open to the public again. The governor said the period for people to catch up on their car tag payments will be extended.
Bets
The governor announced that the electronic lottery will be allowed again, but not the traditional lottery. Similarly, races are reauthorized, as are operations at betting centers, but only one customer at a time. No public will be allowed at the racetrack and races may be broadcast on television or the Internet. Gaming in casinos, however, was not evaluated at this stage of the reopening.
Real Estate
Activities associated with the sale and purchase of real estate may continue, but with limitations on the type of house that can be shown to potential customers. For example, real estate agents will only be able to show, in person, unoccupied houses. Houses with inhabitants can be shown, but only virtually.