Let's hope that PNP representative Antonio "Tony" Soto doesn't try to block this as he opposes incentives to help Puerto Rico's revitalization.   If companies get a tax break to bring much needed high paying jobs and investment to Puerto Rico, that will help Puerto Rico overall.  Let's face it.  With the corruption, power outages, hurricane risk, government bureaucracy, people and companies need strong incentives to come to Puerto Rico to compensate for those negative factors.
https://www.elnuevodia.com/english/english/nota/washingtonfiguresproposetospurmanufacturinginvestmentontheisland-2572030
Washington figures propose to spur manufacturing investment on the island
Trump advisor Peter Navarro and Senator Rubio want language seeking to benefit Puerto Rico in a new stimulus bill
Friday, May 29, 2020 – 8:32 AM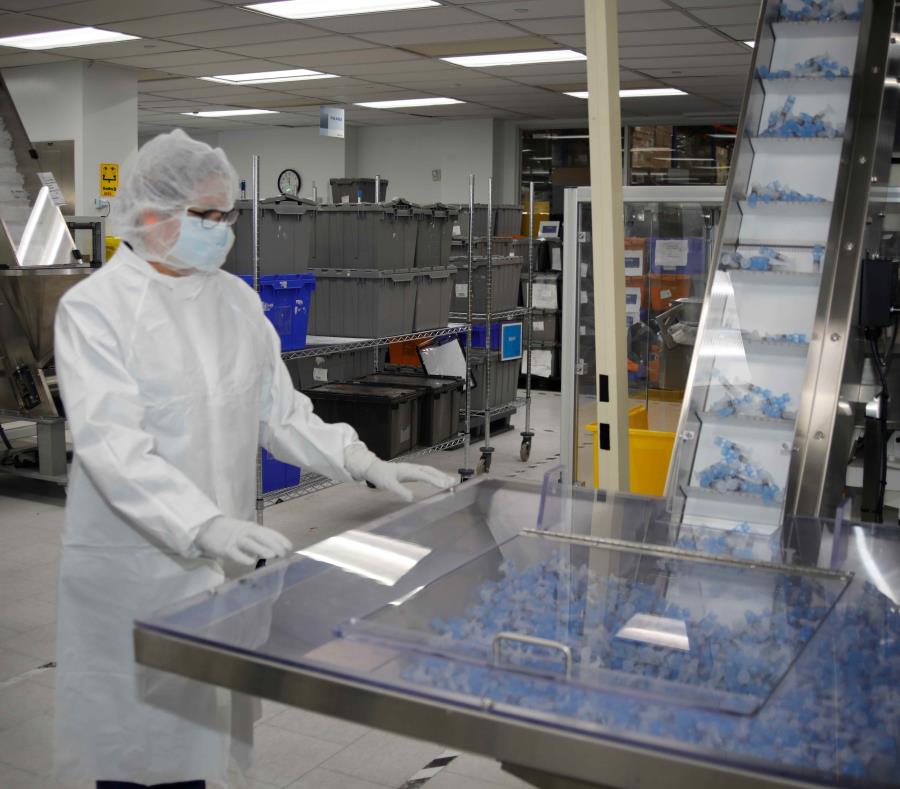 Washington – President Donald Trump's trade advisor, Peter Navarro, and Republican Senator Marco Rubio (Florida) agreed this week that a federal economic stimulus bill should be used to encourage pharmaceutical investment in Puerto Rico.
In an interview published yesterday in the conservative Washington Examiner, Navarro said the next coronavirus relief bill should include language encouraging pharmaceutical companies based in China and India to move to Puerto Rico after the uncertainty the coronavirus triggered in the United States.
Navarro called to encourage investment on the island as part of the Trump government's efforts to promote the return to U.S. soil of companies manufacturing products considered critical to the U.S. supply chain and national security such as drugs and medical equipment.
Navarro said Puerto Rico is well equipped to play a key role in those efforts and referred to Congress' decision to eliminate the benefits of federal Internal Revenue Code Section 936. "If you think about how the Puerto Rican economy is organized, there's over 100 business parks around the island where such facilities could flourish," Navarro said.
White House trade advisor, who is also the policy coordinator for the Defense Production Act, said Congress "could help facilitate" manufacturing investment in Puerto Rico "with some attention in the next phase" aimed at stimulating the U.S. economy.
"Puerto Rico once had a thriving pharmaceutical industry, but Congress all but put an end to that," Navarro added, noting that the system is "broken" and has caused the federal government to "push our manufacturers offshore."
Meanwhile, Senator Rubio revealed that he is about to introduce legislation to spur U.S. pharmaceutical companies based in China to return to U.S. territory, especially to Puerto Rico.
Rubio said that Puerto Rico is an ideal place, and it's an opportunity to help Puerto Rico's economy and U.S. national security.
Since Puerto Rico´s fiscal crisis worsened after hurricanes and earthquakes hit the island, Rubio said that focusing on Puerto Rico makes sense.
"We are looking for ways to bring more economic activity and create more jobs in Puerto Rico," Rubio said in an interview with El Nuevo Día, indicating that given the crisis on the island, "everyone in Washington has been talking for years about the need to help Puerto Rico."
Rubio stressed that some legislation to benefit Puerto Rico could be part of "a broader plan" seeking not only how to recover but also how to adjust to a new world with a new economic reality after this virus."